Fish & Chip Shops,
Retail Seafood Outlets
This is where you can find your local fresh fish & seafood shops, online seafood retailers and fish & chip shops.

Seafood Retail Outlets:

Australia:
- Queensland - Brisbane
- Queensland - Gold Coast
- Queensland - Sunshine Coast
- Queensland - Townsville
- Queensland - Cairns
- Queensland - Other Regions
- N.S.W. - Sydney
- N.S.W. - Other Regions
- A.C.T. Canberra
- Victoria
- Tasmania
- South Australia
- Western Australia
- Northern Territory

Other Countries:
- Retail Seafood USA
- Retail Seafood India
- Retail Seafood Ireland
- Retail Seafood U.K.
- Retail Seafood Canada

---

Other sections of our site that may interest you:

Seafood, Fish & Shellfish Recipes - Now that you have bought it, how do you cook it?

Seafood & Fish Information - Seafood preparation, handling your catch, seafood storage

Seafood & Fish Restaurants & Cafe's - Worldwide listings of where to get the best seafood and fish dinners!

---

Oil and Vinegar Cruets, Unique Gifts - Oil and vinegar products, hand-blown glass Cruets as unique gifts

Gourmet Oil and Vinegar - Gourmet Oil and Vinegar products and recipes
Mackay Reef Retail Seafood and Fish Shop.
We welcome you to our seafood shop online were you can be assured you will find the best fresh and quality seafood and fish products. Please contact us for Other states, we will do our best to cater to your needs.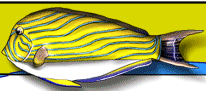 Cairns Ocean Products
For Quality Fresh and Frozen Seafood Wholesale and Direct to the Public. Cairns Ocean Products now make it possible to enjoy some of the beautiful seafood Cairns has to offer, right in your own home, in most major cities, using our convenient air freight packs.