Suppliers the highest grade of caviar from around the world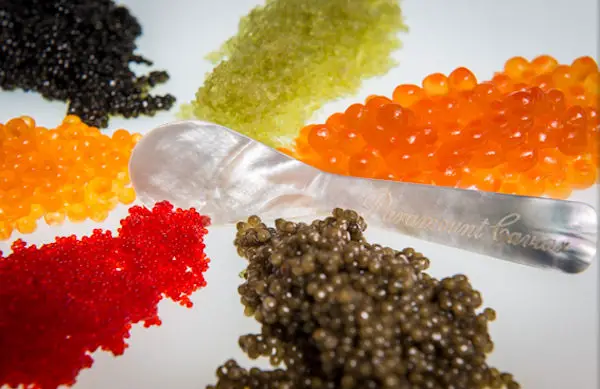 Paramount Caviar Established in 1991, Paramount Caviar's owner Hossein Aimani personally selects the highest grade of caviar from around the world. With its large diverse line of caviar Aimani is sure to please the most discriminating of buyers. His highly sought after Hybrid & Osetra species from Asia and the exclusive prized Persian Osetra from Italy is currently served at many of the 3 & 4 stared Michelin and New York Times awarded restaurants. Additionally many of the most prestigious gourmet shops throughout the nation offer Paramount Caviar, knowing of our quality and high standards are maintained, for 100 % satisfaction.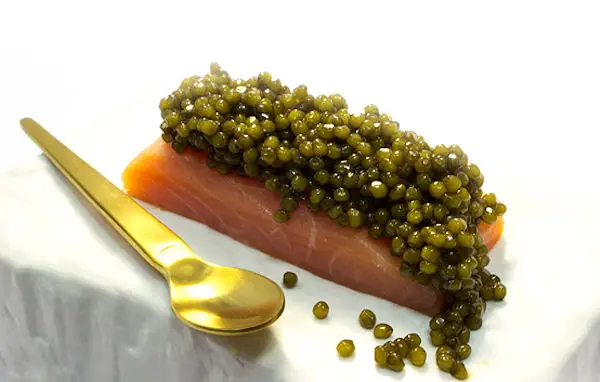 Many tops chefs and gourmet retailers in New York and nationwide, such as Wild Edible in Grand Central, NYC and Lobster Place in Soho, NYC and many notable stores relay on Paramount for all their caviar needs.

Paramount was started by husband and wife team, Hossein Aimani and Amy Arrow. Mr. Aimani, the president of Paramount Caviar; travels the world to hand select and oversee the processing and shipping of his caviar. While his professional staff works to guarantee your complete satisfaction.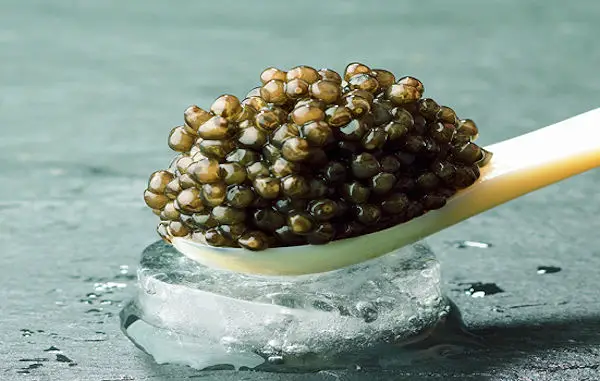 Caviar, which is in a class of its own, has very distinguishable characteristics such as nutty, fruity and delicate tastes. If excellence is your objective as it is at Paramount Caviar, then you know that caviar is made best by: handling with utmost care, clinical cleanliness in processing and last but not least, you need great suppliers from all over the world. Paramount Caviar assures the public of the freshest, most precious caviar available throughout the United States.

Today, Caspian sturgeon is an endangered species. Paramount is at the forefront of the industry in an effort to conserve the rapidly depleting supply of this ancient fish. Paramount and its best customers stand behind and fully support the efforts of CITES (Convention on International Trade in Endangered Species).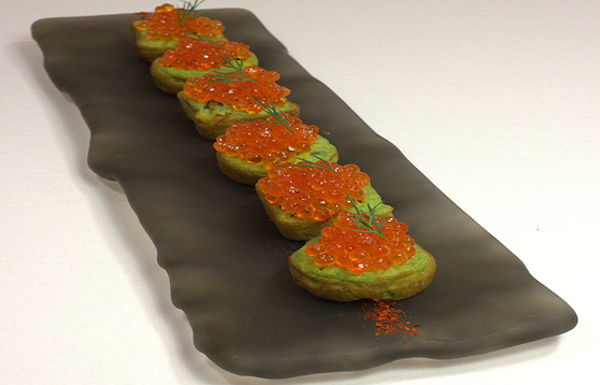 Imported Caviar: Persicus Osetra, Imperial Golden Hybrid Caviar, Prime Gueldenstaedtii, Classic Persicus, Sevruga Caviar, Hybrid Sturgeon, Amur Classic Schrenckii, Gueldenstaedtii Osetra, White Sturgeon Transmontanous, Siberian Sturgeon Caviar, Trout Roe, Danish Smoked Trout Roe

Domestic Caviar: Paddlefish Roe, Hackleback Roe, Bowfin Roe, Pike Roe, American Whitefish Roe, Salmon Roe, Spanish Mujjol Imitation Caviar, Flying Fish Roe, American Salmon Gravlax, American Truffled Whitefish, Icelandic Black Lumpfish Roe, Asian Golden Carp, Danish Seaweed Caviar, Taramasalata Caviar Spread, Icelandic Red Lumpfish Roe.

Other Products: Smoked fish and meats, Gift & Gourmet Assortments, Caviar Spoons and Accompaniments.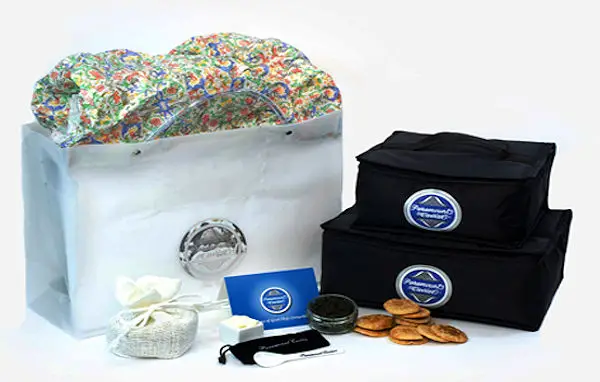 Visit our Website
http://www.paramountcaviar.com/