Taland Seafood | Jimland Fishery is from Fujian, China.
Deep Sea Fresh Seafood Processors - sea frozen and land frozen.
We have been engaged in seafood business for more than 20 years.
We have our own vessels, refrigerating plants and processing factory.
Our main seafood is FROZEN FISH including Our main products are sardine, scad and mackerel for human consumption or feedstuff.
Mahi Mahi (Coryphaena hippurus),
Oriental Bonito (Sarda orientalis),
Bonito (Auxis thazard),
Skipjack Tuna (Katsuwonus pelamis),
Yellowfin Tuna (Thunnus albacares),
Grey Mullet (Mugil cephalus),
Pacific Saury ( Cololabis saira),
Spanish Mackerel (Scomberomorus niphonius),
Moon Fish (Mene maculate),
Tilapia (Oreochromis mossambicus),
Pacific Mackerel (Scomber japonicus),
Sardine (Sardinella longiceps),
Sardine (Sardinops melanostictus),
Round Scad (Decapterus maruadsi),
Horse Mackerel (Trachurus japonicus),
Muroaji (Decapterus macrosoma),
Indian Mackerel (Rastrelliger kanagurta),
Spanish mackerel (Scomberromorus niphonius)
Big Eye Scad (Selar crumenophthalmus),
Hard Tail Scad (Megalaspis cordyla)
Illex squid (Illex argentinus)
Black Squid | Purpleback Flying Squid (Sthenoteuthis oualaniensis).
We are here looking for win-win partners, just contact us.
---
Goods: Pacific mackerel
Latin Name: Scomber japonicus
Photo图片: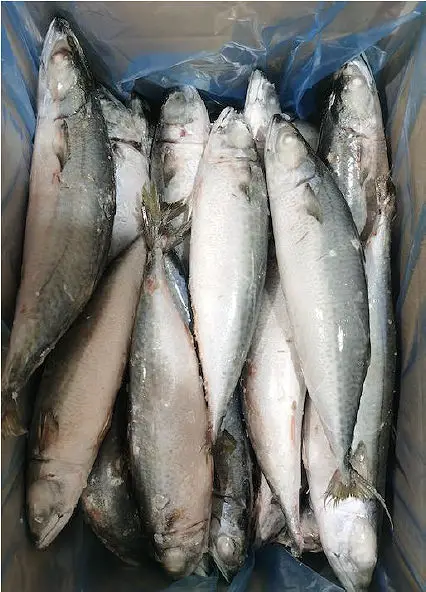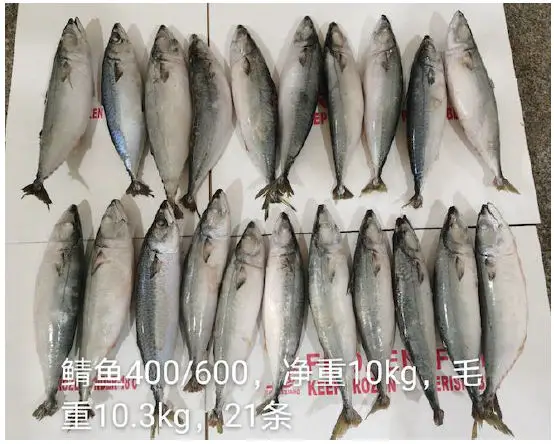 Origin产地: China
Size规格: 400-600g 300-400g 300-500g
Packing包装: carton packing
Net weight 净重: 10 kgs per carton
Gross weight毛重: 10.3 kgs per carton
Glazing 冰衣:10% about
Frozen way 冷冻方式: Sea frozen 船冻
IQF条冻:IQF
Fat脂肪率:about 14%-15%
Pcs per carton 箱内条数: 21pcs about
Capacity of 40' feet container: about 26-28 MTS
Documents 海运文件:
l Invoice
l Packing list
l BL
l Certificated of origin
Shipment可出货时间: 5-7 days after receipt of deposit
Offer valid报价有效期: 7 days
Payment付款方式: 30% deposit, 70% paid before shipment
---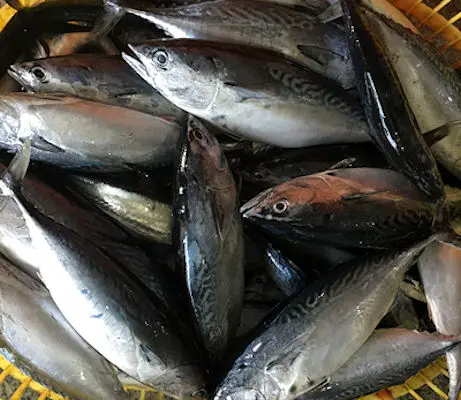 Bonito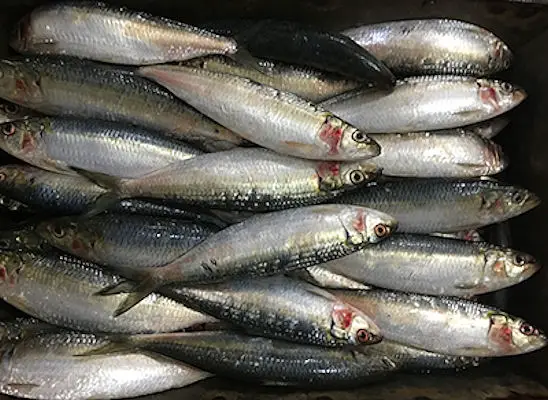 Sardines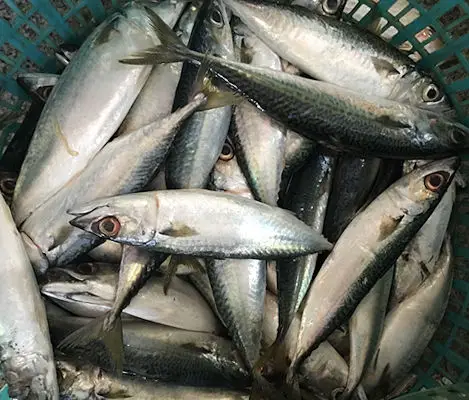 Mackerel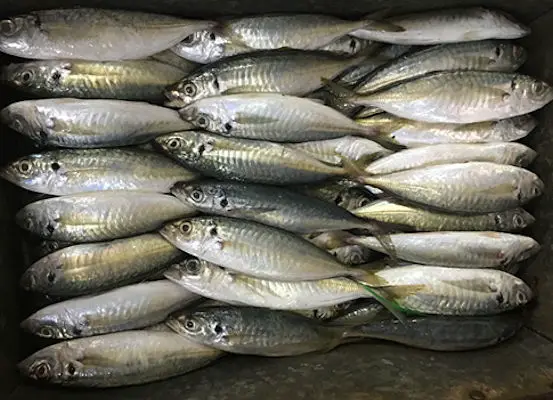 Round Scad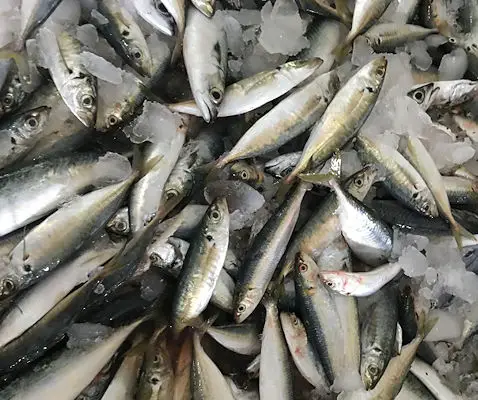 Scad
Please contact us for more information about our company and products.