INTERNATIONAL TRADE LINKS
& BUSINESS SITES - Asia
Asia 1, Asia 2, Asia 3, Asia 4, Asia 5, Asia 6

Shandong International E-Commerce Platform - Shandong International Electronic Commerce Platform--- Platform of quality products and online investment, gathering buyers, sellers, investment attraction publishers and investors together, supporting multi-language versions. Your reliable partner for investment and trade!
Made in China B2B - Made in China B2B is comprehensive foreign trade business e-commerce platform.
BtoB B2B - BtoB B2B is a large online B2B ecommerce trade marketplace


Tradeindia.com is India's Largest B2B e-marketplace for
global trade and the leading provider of online marketing services for
importers and exporters. It is the place for buyers and sellers to find
trade opportunities and promote their businesses online.

B2Bface.com - Open and Share B2B Marketplace - B2Bface.com is the first B2B E-commerce website in the world to introduce the new commerce pattern of "Promote first, pay after + Pay for Demand". It is an open and share B2B Marketplace for global sellers and buyers.


JCtran.net is a logistics resources and transacting platform
which aims at providing various services for trading companies by gathering
amounts of suppliers including carriers and freight forwarders.


China Industrial Supply Register - China Industrial Supply Register (CIS Register) is one of the
most popular industrial online sourcing tools, widely used for industrial
sourcing. It lists all industrial supplies and suppliers available in the
Chinese industrial supply market. Whether you intend to buy from China or
sell to China, CIS Register is the best China sourcing tool for industrial
professionals.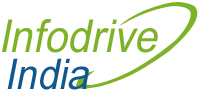 Infodrive India Pvt Ltd publishes Export Import New Journals since last 16 years and is most trusted and authentic resource for export import information in India. Our information is widely used by leading companies, Industry Associations, Councils and cited in courts of law.
Apart from India, we also cover more than 40 countries Export Import information.

HiSupplier China Supplier Directory
A Trade Directory Of China Products, China Manufacturers, Suppliers, Exporters, Factories, Producers, Traders, Agents, Distributors, Wholesalers For Global Buyers To Find.
Itrademarket.com - International Import Export Trade Leads Marketplace

Leading Import Export portal Site. Services include B2B marketplace, Online Trade Mail, company & product directory, Trade Alert, total electronic commerce solution, etc.
Trade World - International Trade Leads
The source of international trade leads for suppliers, manufacturers, exporters, import export businesses and business opportunity seekers.

East China Fair (ECF)

is the largest regional trade fair in China with the most traders, great variety of exhibits and the most onsite deals. ECF is co-sponsored by the governments of nine provinces and cities in East China – the most developed area of China.

The 18th East China Fair will be held at Shanghai New International Expo Center on March 1st -- 5th, 2008, with an exhibition area of 103,500sqm and more than 3500 exhibitors. There will be products of Garments, Home Textiles, Art Deco Gifts and Consumer Goods. Meanwhile, ECF facilitated business talks concerning transactions, investment and various kinds of cooperation. ECF warmly welcome visitors and exhibitors from all over the world.


StoneContact is one of the world's leading stone B2B website, offering all-inclusive stone info, such as stone selling & buying leads, stone company info, stone latest pricelists. With approximate 20.000 members, StoneContact is the best e-business platform for stone companies.


Jagol.com is a B2B trade site.Weaim to be a global advanced price info market. We supply the price info and business opportunities for exporters,importers, suppliers and manufacturers.



Indian Business Marketplace- A B2B Marketplace contains detailed listings of Indian Manufacturers & suppliers.
Asia 1, Asia 2, Asia 3, Asia 4, Asia 5, Asia 6