Website Design for Seafood, Fishing & Marine Industry
Sea-Ex endeavours to work closely with clients to design and develop a website that reflects their company. We specialise in Seafood, Fishing and Marine industry websites. Promotion of these Industry websites is enhanced through exposure on the Sea-Ex portal. We can provide static sites, business to consumer (B2C) sites and Business to Business (B2B) sites and have the services of talented and experienced programmers to ensure that your website caters to your needs. We can develop a site to suit your company.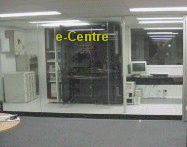 Sea-Ex sites are hosted on state-of-the-art servers, we have back up servers, and back-up's for the back-up! Cache-ing of sites is also done, in the event of electronic disruptions that are beyond our control. This ensures that our sites are always viewable by visitors.
Above all, Sea-Ex provides personal service and assistance to you and your company. We want our clients to be happy and successful with their website, and therefore we strive to provide exceptional value and continued support to your company. We do not believe that designing and developing a website ends with the uploading of the site. In the Seafood, Fishing and Marine Industries, time is valuable and many companies do not have the time or the staff resources to spend the hours necessary in promoting their website. That is where we come in !!
It's true, the future is waiting, but your competition waits for no one. You must always endeavour to stay one step ahead or it won't be long before you find yourself several steps behind. Keeping pace can be difficult - Sea-Ex Website Design can help.

We will design the quality web site that's right for your business.

We will create custom graphics and logos to make your page stand out from those of your competitors.

We will provide you with server space, your own domain name and analysis of your statistics.

We will submit your page to search engines, create banners and use all of our resources to give your company a truly global outreach.